How We Provide Thorough Cleanup After a Fire | SERVPRO® of Van Nuys South
11/6/2019 (Permalink)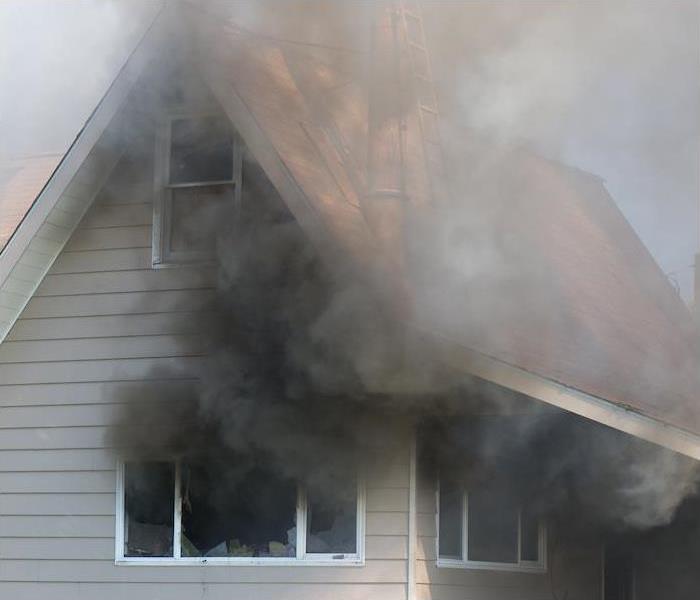 Having a team on your side after a disaster can help relieve stress. SERVPRO of Van Nuys South is here to help when a fire strikes.
Did you know that it is recommended to increase your fire preparedness efforts for the winter months? According to the Red Cross, most house fires occur during the winter with a peak in December and January.
As a homeowner, it is important to prepare your household for all aspects of a fire, including having an evacuation plan for the moment a fire breaks out and knowing what restoration company to call when you are ready to begin the recovery process. By starting the process right away, you will be able to have peace of mind while we handle the cleanup process on your behalf.
The Thorough Fire Restoration Process We Use

With a 24-hour response line, you can call us at any time of day or night so we can begin preparing our response. By setting this in motion right away, you are ensuring that your home will be back to its pre-fire state quickly following a house fire and that you can begin to recover more quickly. This is our time-tested, multi-step cleaning process:

Structural Cleaning

Because of how important structural integrity is to a home, we do thorough testing for damages before we even begin repairs so we can understand their extent. After testing is complete, our technicians will begin cleaning, removing debris and reconstructing areas as needed. We can handle walls, floors and ceilings, even priming drywall for fresh paint if required.

Content Cleaning

Not only can restoring your contents after a fire save you money, but it also means there is not as much change to grapple with as you emotionally recover from a house fire. Using our wet and dry cleaning equipment, we are able to clean, deodorize and disinfect many items, including kitchenware, bedding, area rugs and more.

Deodorization Services

The airborne smoke and soot particles that a fire leaves behind can lead to dangerous health impacts for you and your family. That is why we consider air purification to be extremely serious, and we utilize air foggers and scrubbers to be sure that all of these harmful particles are fully removed.

If you've been affected by a fire, reach out to us right away! We are here 24⁄7 to help you recover.